Stump Grinding, Stump Removal is the removal of tree stumps, and reduction to mulch.
Stump Grinding is carried out by a machine which can fit through a standard 36″ gate and grinds to a depth of 12-16″ below ground level enabling you to re-plant or for building work to take place. Where access is better we have access to  larger machines that can grind out stumps much quicker, thus making the price more affordable. After the stumps have been ground out, replacement planting can be carried out if required
We can grind out tree stumps from 2 cm to as big as you can imagine, leaving the surrounding area undisturbed and tidy.
The left over chippings are left on site as excellent organic garden mulch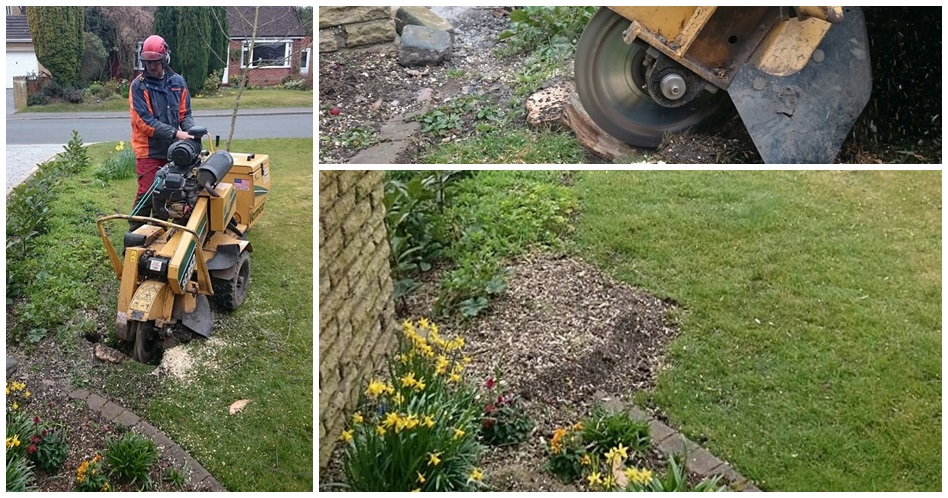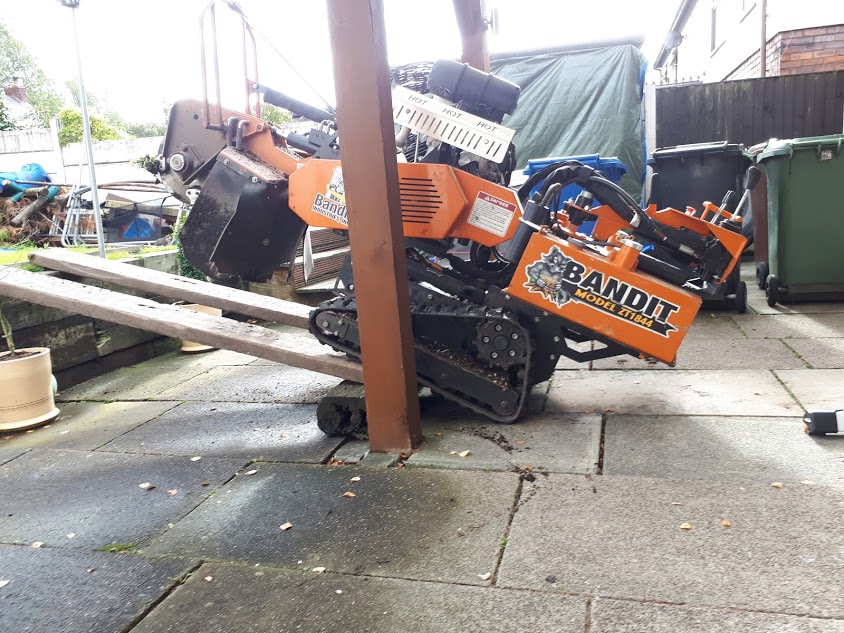 Est in 2001, we have a well respected name and reputation as specialist Tree Surgeons & Arboriculturalists
Why choose Holly Oak Tree Services?
We have been in the Tree Felling, Tree Dismantling business since 2001.
All of our work, where achievable, conforms to the British Standard for Tree Work 3998 2010
We are members of the Arboricultural Association and are a CHAS Accredited Contractor
We operate environmentally responsible policies
We provide professional honest advice & no obligation consultations.
We take great pride in our work and love a challenge.
We are proud that most of our work is obtained by word of mouth
NEED MORE INFORMATION OR ADVICE? CONTACT US